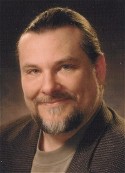 CRAIG S. ENGEN
QUALIFICATION STATEMENT
EXPERIENCE
Principal of CSE Appraisal Services since June 2002.
Appraiser with Hulberg & Associates, Inc. from March 1984 to May 2002; Senior Appraiser From 1989 to 2002, San Jose, CA
Appraiser with OMNI Mortgage Company, Campbell, CA (1983 1984).
Appraiser with First Alliance Mortgage Company, San Jose, CA (1983).
Los Angeles County Property Supervisor, Homequity, Inc., San Mateo, CA (1982).
West Coast Property Supervisor, Executrans, Inc., San Jose, CA (1980 1981) for 15 Western States including California.
Independent Appraiser and R. E. Broker, Madison, Wisconsin (1976 1980).
APPRAISAL EDUCATION
Advanced courses in real estate appraisal, satisfying the Appraisal Institute's and Office of Real Estate Appraisers' education requirements in (a partial list):
Current USPAP Requirements
Cost Approach
Appraising Odd Properties
Basic Valuation
Current State and Fed Regulations
Easement Valuations
Appraising Historic Properties
California Real Estate Law

Real Estate Appraisal Principles
Appraisal Review
Capitalization Theory and Techniques
Residential Valuation
The Appraisal of Partial Acquisitions
Appraisal Technology
Appraising Factory Built Housing
Disclosures & Disclaimers
PROFESSIONAL LICENSE
State of California "Certified-General" Appraiser Certificate No. AG015303 (August 30, 2011)
APPRAISAL ASSIGNMENTS
Some of the types of properties appraised in the past are outlined below:
Residential: Single- and multi family, proposed projects, Master Planned Communities, PUDs, condominiums, apartments, live/work units, single-room occupancy, modular housing, and vacant land.
Commercial: Motels, hotels, neighborhood and strip retail centers, office buildings, mixed-use projects, restaurants, and vacant land.
Industrial: Research & Development, manufacturing, warehouse, industrial condominiums, and vacant land.
Other: Market and feasibility studies, special purpose properties, consultation, eminent domain, assessment districts, agricultural properties, greenhouses, easements, partial interest valuations, equestrian facilities, historic properties, quarries, and appraisal reviews.